Thought I would post some Gary Con play summaries (sanitized) and pics from the development thread (that some people may be avoiding because it shows all the maps). I think these summaries are fair game as rumors heard around town, but used spoiler tags anyway.



Weds evening

First delve had nine people, including ligedog (and his buds Ernesto and Jeff), Cloak n' Dagger, Ancalagon, Josh and three of Handy Haversack's crew (Kevin, Ross and Emily). We had a great time! Moved pretty quickly despite group size. We had some exploration (room with a 12 foot tall iron automaton; soot-filled room with an iron chest; room that looked like a safe campsite, but had a puzzling "Don't camp here" warning written on the wall; room with some wild boars eating zombies; room with a pentagram and some meat hooks hanging from ceiling; several empty rooms), some battles (black robed guy with skull amulet, jeweled snail, wild boars, zombies) and two deaths (Jeff cleaved in two; Ernesto incinerated by a trapped chest), treasure (gold, gems, skull amulet). Ross picked Ernesto's pocket as Ernesto was leaning over to open the chest, haha!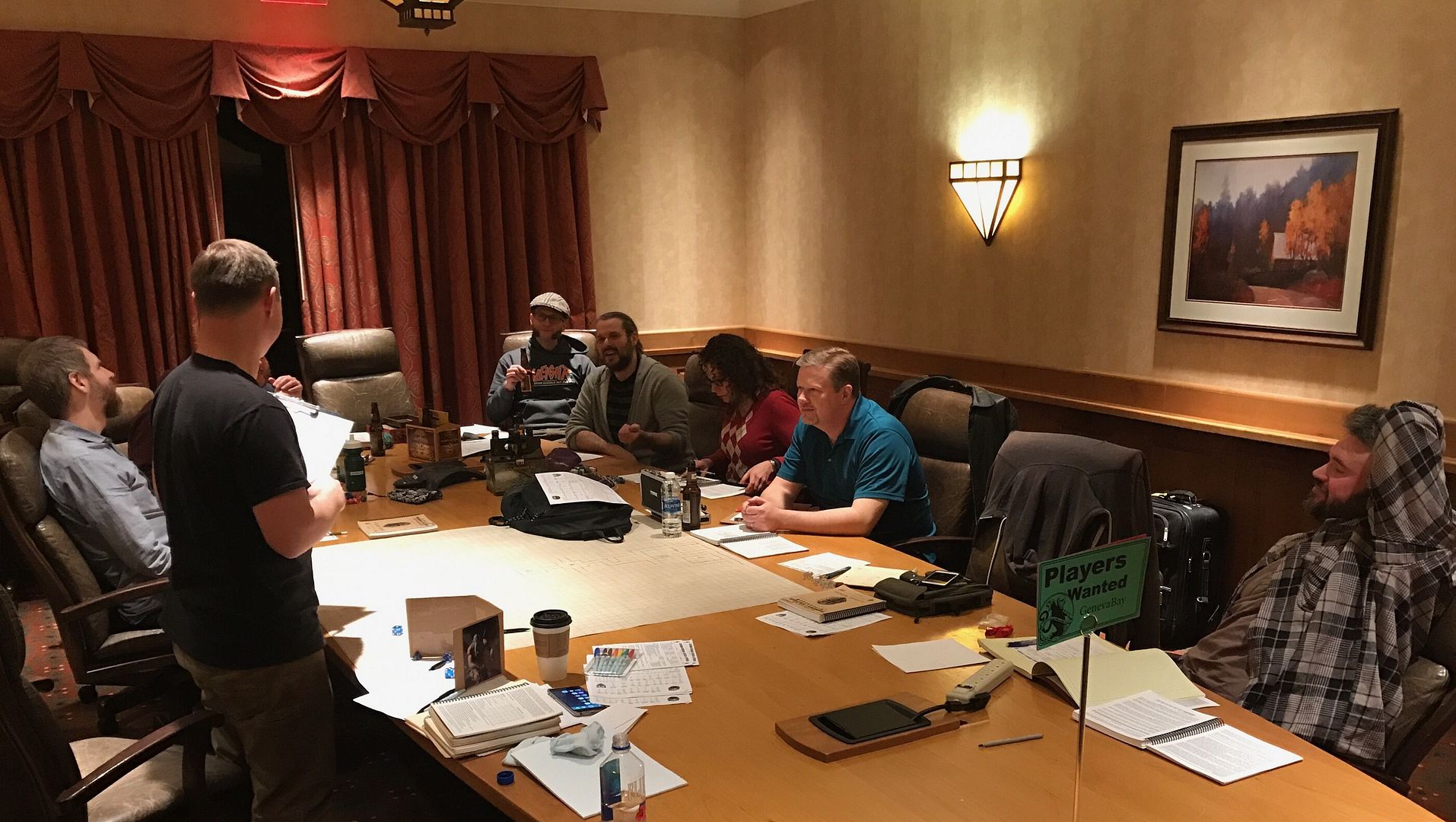 Thursday night
No pics, too busy throwing dice and drinking.
Second expedition took place Thurs night, with JoeMac (assassin), his two friends Dave (warlock) and Dave (ranger), and Josh (playing his same necromancer from Weds night). These guys really kicked ass! Smaller group than Weds, and very efficient (despite much liquor!). They explored maybe two dozen rooms, avoiding/fleeing several wandering monster encounters along the way (yellow moths, metal monitoring sphere, green slime, evil adventuring party, Thaumagorgan cultists, giant vampire bats), found two chests of gold and ultimately made their way into some overgrown tunnels, where they killed a shambling mound guarding some sort

…